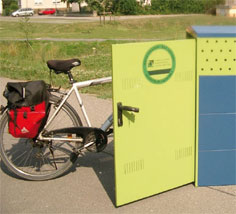 STÖHR bicycle garages
Safe and convenient: bicycle garages
Bicycles become ever more high-tech and that is why owners attach great importance to covered storage spaces. Our practical bicycle garages serve for protecting bicycles against theft and vandalism. Take this opportunity and benefit from the advantages.
Fields of application
Train stations, stops as well as at central points in the entire downtown area
Public buildings such as museums, hospitals, public offices...
For schools and universities
As rent-a-bike system or as safe storage space on busy touristic sites
For e-bike charging systems
Industrial and retail companies, office buildings, department stores
Residential complexes
Private area
Whether in your leisure time, for shopping, or in your job, our bicycle garages are your perfect companion. Cycle tourists, too, will appreciate the safe and simple shelter for bicycles. Support the trend towards this environmentally friendly mode of transport and help to resolve your community's traffic and parking problems: Seven bicycle garages with space for about 14 bicycles may fit into a passenger car's space.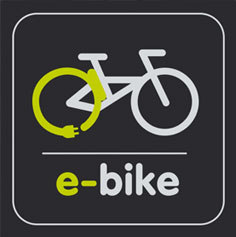 For e-bikes and pedelecs
Our bicycle garages with integrated charging station for pedelecs and e-bikes are extremely comfortable. A standard 220-volt power connection is enough to recharge the batteries of the more and more popular bicycles. We integrated a circuit breaker just to be on the safe side.